As The Government of India pushing up use of Electrical Vehicles, We @ ReFillEV.Com is Strategic Planning and Implementing;



Development of A.I., I.O.T. and Cloud Based Charging Station Management Software,  

Batteries, Charging Equipments, Swapping Tools and other hardware equipped with latest technology like GPS, RFID and specially developed Semi Conductor Chips for managing battery charging, tracing, managing and monitoring its life, guarantee etc…

Generating Own Power through Installing Renewable Power Projects

Manufacturing EV Chargers & Accessories, Lithium Batteries and Super Capicitor Batteries

Aim to establish/integrate 1+ Million p

ublicly available EV CHARGING STATION AND EV BATTERY SWAPPING STATION

@ every 25 Km Distance,

All Over India.

@ every villages in India

@ every 3 km distance in All Cities 

Solar Energy is primary Source and Grid Energy is Secondary Source for all ReFillEV Charging Stations.
Re-Fill EV's  charging network is driven by a innovative Charge Cloud technology that enables an EV Chargers on fully automated processes that gives unmanned EV Charging experience to EV user that can change consumer behavior.

Our team of tecchnical experts, talking with all major EV Manufacturers for jointly development of detachable batteries for their EV.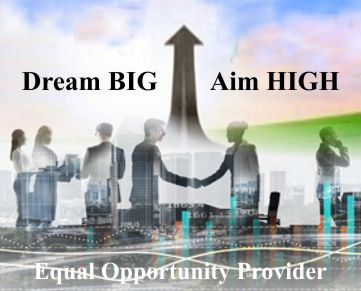 Everyone in Re-Fill EV; customers, Business Partners, Employees, third-party service providers and others – have an Equal Opportunity to prosper.

Our success and rapid growth is built on the spirit of entrepreneurship, innovation, and an unwavering focus on meeting the needs of our customers.

We believe that a strong sense of shared values enables us to make a better Corporate Culture, no matter how large we grow.
Our Customers

Our Employees

Our Business Partners

Our Share Holders & Investors

Our Vendors and Supporters

Our Business & Social Network

Our Ethics for Business

Our Experience
Become a leading EV Refill Network in India by Providing easy access to Charge EV and Swap Battery to its customer and Equal Opportunity and Growth provider for its Business Partners, Employees, Third Party Service Providers and all others.
As a part of our vision of creating a network of one million charging points by 2030, we have built an extensive network of Renewable Power Generation and Charging Stations to strengthen public EV charging infrastructure in the country. 
Our aim is to reduce emissions in India and consequently bring down pollution and in the long term, our mission is to achieve NET ZERO by bringing in renewable energy integration across our entire electric charging network and enable a faster transition to green mobility.
Aim: 1 Million+ Charging Points by 2030
Re-Fill EV is one innovative, Cloud Charging Station Network,  providing easy access to Electric Vehicle Charging and EV Battery Swapping in India with covering all National Highways, State Highways, Express ways and other roads by setting up / Covering up 10,00,000+ Charging and Swapping Outlets.