We are Group with diversified Business Interest in Manufacturing, Export & Import, Information & Technology, Retail & E-Commerce, Data Centers, Media Streaming, News & Entertainment and Energy Sector.
In Energy Sector we are fastest growing Indian Startup with following Business Associates
Energy Saving LED Lights

Solar PV Power Projects

Solar Power Pumps

Solar Power Parks: Infrastructure Development for Solar Power

Electricity Storage: Lithium and Super Capacitor Batteries

Nuclear Power: Micro/Small Reactor for Power

Hydrogen Production and Hydrogen Fuel Cells
In Energy Sector, we successfully complete; 1,000 MW Solar PV Power Project's documentation & consultancy works, 350+ Rooftop Systems Installation, 100+ Solar Powered Water Pump Installation and 10,000+ LED & Solar Lights Installation.
As The Government of India pushing up use of Electrical Vehicles, We @ ReFillEV.Com is Strategic Planning and Implementing;
Publicly available EV CHARGING STATION AND EV BATTERY SWAPPING STATION @ every 25 Km Distance, All Over India.

Installing Solar Power Projects to generate required Energy for Battery Charging. 

Solar Energy is primary Source and Grid Energy is Secondary Source for all ReFillEV Charging Stations.

Establishing Lithium and Super Capacitor Battery Manufacturing 

Batteries, Charging Equipments, Swapping Tools, other hardware equipped with latest technology like GPS, RFID and specially developed Semi Conductor Chips for managing battery charging, tracing, managing and monitoring its life, guarantee etc…

The Management Software developing with AI and IOT technology support.

We have set a target of installing 1,00,000 EV Charging Stations and Battery Swapping Stations by 2026.
Our team of tecchnical experts, talking with all major EV Manufacturers for jointly development of detachable batteries for their EV.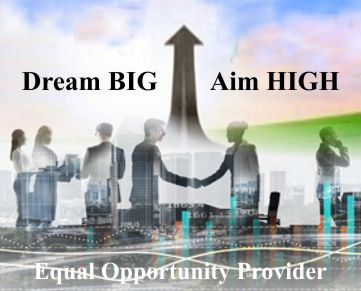 Everyone in Re-Fill EV; customers, Business Partners, Employees, third-party service providers and others – have an Equal Opportunity to prosper.

Our success and rapid growth is built on the spirit of entrepreneurship, innovation, and an unwavering focus on meeting the needs of our customers.

We believe that a strong sense of shared values enables us to make a better Corporate Culture, no matter how large we grow.
Our Customers
Our Employees
Our Business Partners
Our Share Holders & Investors
All Other Vendors and Supporters
Our Business & Social Network
Our Ethics for Business
Our Experience
Provide easy access to Electric Vehicle Charging and EV Battery Swapping in India with covering all major National Highways, State Highways, Express ways and other roads by setting up 1,00,000+ Charging and Swapping Outlets.
Become a leading EV Fuel Provider in India by Providing easy access to Charge EV and Swap Battery to its customer and Equal Opportunity and Growth provider for its Business Partners, Employees, Third Party Service Providers and all others.
Only a person who thinks he can do it will make it. If you doubt it, you will only do it to that extent. If you think you can't do it, you won't be able to do it at all.

Success is State of Mind, if you want success, Start Thinking of yourself as a Success.

You don't build a Business. You Build Peoples and then Peoples Build a Business.
Competition in the industry is expected, and is probably certain, to intensify in the upcoming time, as the business and market environment is centered around the concept of competitiveness, That is why we are convinced that a company without a strong competitive advantage will not be able to compete, let alone survive. To help respond effectively to this challenging market and business environment and to maintain a solid competitive edge into upcoming time, We are gradually implementing a variety of strategies. Drawing on expertise gained from experience.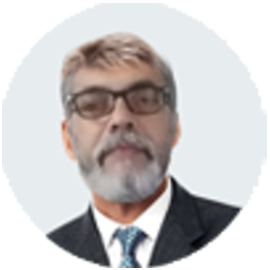 We are now concentrating on In-House Research and Development, Manufacturing,  Global Sourcing and improving competitive edge by using innovative technology, reducing costs and improving quality of products and services with cherished motto 'Take extra steps and satisfy the customer'
S. Kumar – CEO
December – 2021